Welcome to KAT Accounts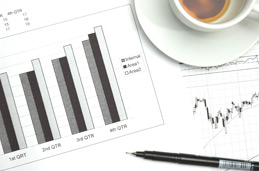 Welcome to KAT Accounts – Kilcoyne Accounts and Taxation Ltd.
We are a home based and experienced accounting and taxation company and we're here to free you from the stress that accounting and taxation can bring.

No jargon, no hidden costs, just fixed fees based on our estimate of our time costs without compromise on professional standards. See our terms and conditions.

We understand the pressures that small businesses are under and we pride ourselves on offering professional, friendly support tailor-made to your specific needs.

You may be a sole trader or director of your company. You may have trouble hitting your tax deadlines or worry about your book-keeping. You may be due a tax rebate. Whatever your needs, our experience and expertise mean your tax and accounting worries are at an end.

We are hard-working, friendly accountants, committed to providing you with a professional service and value for money. Though based in East Sussex, we welcome enquiries and clients from across the UK.

KAT Accounts was established in 2003 by our director, Katrina Kilcoyne who is a member of the Institute of Financial Accountants (IFA) and the firm has professional indemnity insurance.
How can we help?


We offer a full range of business support services and monitor filing deadlines for you via our database software.




Book-keeping and accounts preparation
We can free up your time to get on with running your business by handling your book-keeping and accounts preparation for you.


Tax and VAT returns
Let us take the pressure off when HMRC deadlines loom. Whether it's a tax or VAT return you need help with, whether you're an employer or self-employed, we can handle things for you.


Payroll
We can help you run the weekly or monthly payroll for your business, ensuring that payments to HMRC are paid on time. The rates and the regulations are constantly changing but we'll keep close tabs on both for you.

Business start-up
Thinking of starting your own business? Look no further. We provide up-to-the-minute expert advice on most aspects of business start-up.

Tax refunds
You may be due a tax refund and not even know about it. We'll find out for you. If you are in work now but have had periods of unemployment in the last four years, HMRC may owe you money.